Our website got a face-lift
Benaiah Barango
SoPlugged team
Sep 29, 2022
We recently launched a revamped SoPlugged website with designs that improve the user experience and better convey our brand and proposed value. We hope you are as excited about it as we are! :)
Here are some of the highlight changes we made:
A better search experience right from the home page:
Our goal remains "making it easy to find black-owned businesses near you", and with this change, we took a giant step forward! Here's how we did it:

We implemented a user-friendly autocomplete search bar right on the home page, powered by Algolia. So you can start your search with the least amount of scrolling/clicks.

You also can click any of our top categories to begin a search

Lastly, on the main search page, the categories are well laid-out to make it even easier to find 'Fashion' businesses for example⁠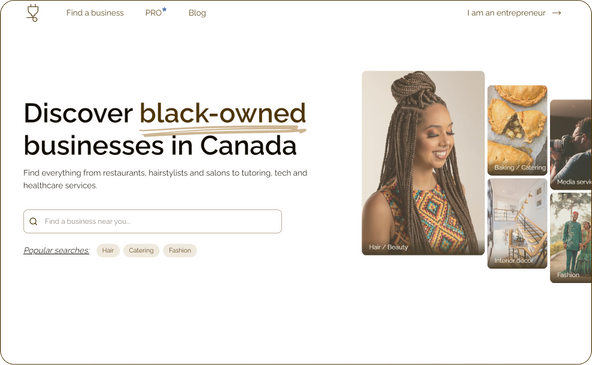 A clearer landing page for our PRO service

:

Our PRO page was a lacking specificity as to what we actually did. To be fair, getting our first few clients helped clear some of the confusion we had at the beginning.

If you're looking to build/improve your business website and/or social media marketing,

we'd love to chat with you

!

One place to find out what we've been up to alongside helpful business tips - Our blog:

We are passionate about providing a seamless experience to our end-users, and business growth in general. So, we've been sharing tips to guides that have helped us so far.

Check out

our blog page

for such content!
Have a question, or suggestion? Let us know